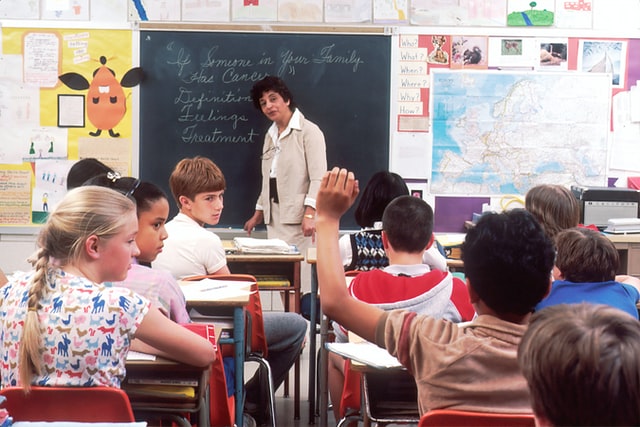 Educator's Corner: It's All about Finland
Project Finland is an educational project designed to help kids learn more Finland's society, culture and environment.
Discover how Project Finland can work in your classes by browsing the website pages that include an article and a quiz with the answers.
Site Navigation
Take the Quiz!
The "After You Read" quiz consists of four multiple choice questions based on Project Finland text. If students answer incorrectly at first, they may continue to guess until the correct answer is obtained. ODuring the quiz, Moomin (see below) will appear to ask a "bonus question." If students get this question right, they win a clip of a Moomin movie.
The Educator's Corner Page
This page provides resources to help your students take what they learn on Project Finland and apply it to their own lives. For instance, the Take Action page in the Global Connections tour, gives kids information about how to
become foreign exchange students, research their family heritage, and cook international food. You can also use the resources in this section to plan educational activities for your students.
About Moomin
To make the site fun and attractive to children, the creators of Project Finland chose a popular Finnish cartoon character called Moomin to be the site's guide. The beloved character was created by Tove Jansson and immortalized through a dozen books she wrote in the '40s. Moomin's popularity continues today through TV and film.
Teaching Suggestions
Children learn best through discovery, especially when the knowledge discovered relates to their own lives. Project Finland is designed with this philosophy.
Project Finland is a large site and is best explored section-by-section, rather than all at once. The site's script is attached so that you may examine the material and choose a section that compliments your curriculum. For
example, if your kids are learning about lakes and water supplies, you can start with the "Water Purity" section. You can also use the resources on this page to plan related activities.
Learning Activities
The educational activities below are designed to supplement the lessons in Project Finland. For more activity ideas, click the "Take Action" button within each section of the site.
The Environment
Participate in Earth Day events held annually on April 22: https://www.earthday.org/
Call the USDA Forest Service and ask a ranger to come speak to your class about wilderness conservation and forestry: https://www.fs.usda.gov/
Start a recycling program in your class room. For ideas on how to 'Reduce, Reuse and Recycle,' discuss with classmates.
Call your local animal and have someone come to your class to talk about proper pet care. For a parting gift, have your students collect blankets, newspapers, cat litter, and old towels for the cats and dogs at the shelter.
Learn about energy resources in the our country by visiting the HELEN website.
Social Change
Read about women in American politics and business and compare with Finland:
Pick a Finnish recipe from and discuss the health benefits of each ingredient with your students. https://finland.fi/tag/cuisine/
Get your kids to slow down and learn the benefits of breathing through yoga.
Learn about laughter's positive effect on your body and how to incorporate it into your classroom:
Have your students take a peek inside different occupations in USA and Finland.
Global Connection
Why travel matters: Have your students plan a trip to another country. To get started, use Travel Cost Calculator https://www.travelpricewatch.com/travel-cost-calculator/
How cultures mix: Ask your students where their ancestors lived. Write each country on a piece of paper and pin it to the wall. For example, if a student's relatives came from Germany, Ireland and Mexico, the student would have three papers to pin up. Group the papers by country.
Examine museums exhibits around the U.S. and see if you can spot Finnish influence.
Any questions? Please do not hesitate to drop us a line at info @projectfinland.org